New photos: Life at the colony
Covered in guano, but it was worth it
04/07/2012
Did you ever find yourself completely covered in guano, but still felt genuinely happy? No? Well, read on then...
In the end of May I travelled to a small uninhabited island for the coast of Ireland. Joining yours truly - aka Brave Happy Puff - on this grand adventure were
Jasper
,
Frédérique
and
Maarten
. Together we experienced a fun week with lots of hard work, a good laugh and some pretty satisfying photo opportunities.
This island is - with 89 hectares - one of Ireland it's largest seabird sanctuaries. Northern Gannets (Morus bassanus) breed in their thousands here (hence the guano) and are joined by Razorbills (Alca torda), Common Guillemots (Uria aalge), Kittiwakes, Northern Fulmars (Fulmarus glacialis) and many many more species of birds. A first for me was the Common Shag (Phalacrocorax aristotelis) and more importantly... the Atlantic Puffin (Fratercula arctica).
I already wanted to see Puffins in the wild for years. There highly photogenic, funny and surprisingly small birds (around 25 cm tall) have something special. And guess what... there I was, sitting just 1,5 metres away of three puffins enjoying some late afternoon sun. An almost magical moment!
Although the number of bird species and their densitity was certainly impressive, it was the island itself that made the biggest impression. It's rugged setting in the Atlantic Ocean, its plant diversity and its history and monuments make it a real gem. Being there with just three other people and only the sounds of the ocean, the cries of thousands of birds and some curious seals as company... add a beautiful sun set and you get the idea!
It was great to be able to focus on a single subject for multiple days in a row. You really venture into more creative forms of photography, play with different light conditions and you have more time to observe and learn about your subjects. Also - despite enjoying the excellent pub food - you leave 5 kg's lighter due to the physical challenge and lack of sleep :)
Standing in the middle of a bird colony can be overwhelming at times. The sheer number of birds and bird species give the sense of chaos, albeit an organized one. This leaves the photographer somewhat puzzled as what to include in the frame: vast numbers of birds versus an intimate portrait of just one. Hence, I hope you enjoy my take on life at the colony: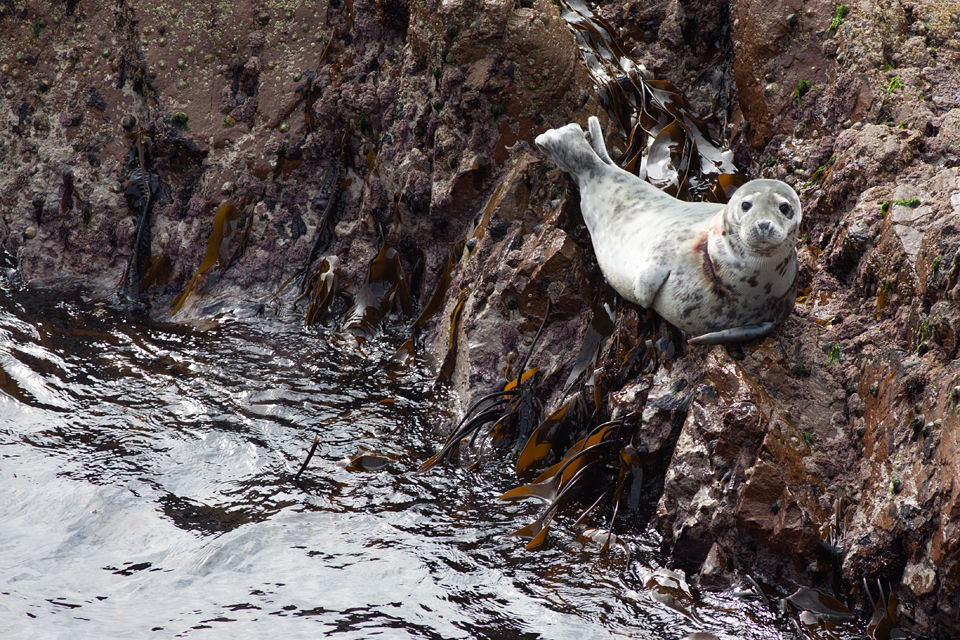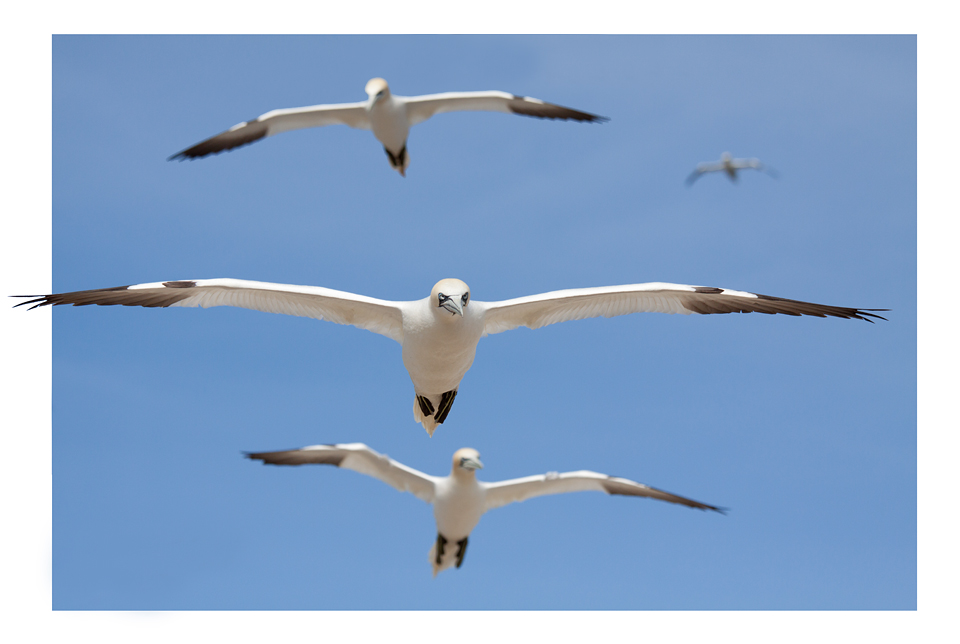 Have a look at this short video to get an impression of the island and its bird colonies:
This video was shot using the Canon Powershot S100.